At Shoppers, Inc. we are very passionate about great customer service, measurement, and teamwork.  The article below from Mark Sanborn about How to be a Great Team Leader and Team Player and team leaders relates to our goals and passions.  Hope you enjoy it!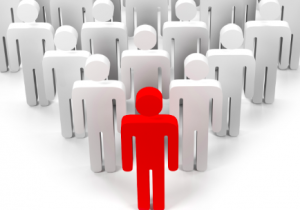 What defines an individual as an effective leader? Throughout history, the greatest leaders are those able to achieve the enviable balance of interacting with their team while still maintaining authority.  Simply stated, a great team leader must never forget that he or she is still a team player.
Which leader is respected more: the captain of a ship who commands others to row harder while he or she lounges on deck or the captain that motivates the others by rowing with them?
In my opinion, the latter is more respected but not necessarily effective.
Team members respect hard work that is smart work. If the leader is rowing along side, who is in charge of navigation? The leader should work hard at leading, not at doing jobs others on the team can and should do.
It is a fallacy to think that a good leader has to do everything a team member does. Not only may they not be qualified for every job on the team, it is more than often a misuse of leadership time. A good coach doesn't take to the court or field during a game.
This means knowing your team members, their strengths, and weaknesses, and being able to make sure they are doing their best work and having their greatest impact.
You don't have to do the same work as your team members, but you need to work as hard or harder than they do to gain their respect.
Help by teaching, not by doing
Sometimes, especially when trying something new, team members need assistance. Get actively involved not in doing the work of the team member but in teaching them how to do it.
Encourage Always
A good team member and a good team leader is known by the encouragement and support they offer others.
Ask for input
Dictatorial team leaders command; effective team leaders seek input. Demonstrate your respect for team members by asking for their input and suggestions, and then using their best ideas.
Lead by Example.
Be the kind of team member you want everyone on your team to be. Show–don't just tell–team members what you aspire to for them.
Mark Sanborn, CSP, CPAE is president of Sanborn & Associates, Inc., an idea studio for leadership development. He is an award-winning speaker and the author of the bestselling books, The Fred Factor: How Passion In Your Work and Life Can Turn the Ordinary Into the Extraordinary, You Don't Need a Title to be a Leader: How Anyone Anywhere Can Make a Positive Difference and The Encore Effect: How to Achieve Remarkable Performance in Anything You Do. His book Up, Down or Sideways: How to Succeed When Times are Good, Bad or In Between was released October 2011. To obtain additional information for growing yourself, your people and your business (including free articles), visit www.marksanborn.com.