Why Customers Quit
Greetings from Shoppers, Inc.!  We hope you enjoy the article below from Mark Sanborn about Why Customers Quit as much as we did.
Bob loved his local sub shop.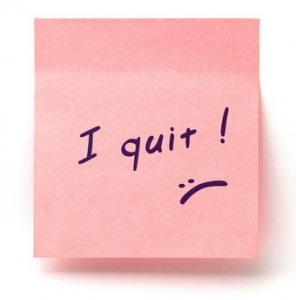 Then something happened.
The store moved a few blocks away and they brought in a new manager.
Many of the staff that Bob knew went along, but growing pains, other new staff, and inconsistent service delivery frustrated him. He shared his concerns with the new manager because he really liked their subs.
But changes didn't happen fast enough.
Soon Bob dreaded the frustration of getting a good sandwich. He felt bad about continually complaining so he said goodbye.
What causes customers to quit, clients to resign, and former fans to go away? In short, it is value disequilibrium. The cost of doing business isn't only what we pay monetarily, but the emotional costs as well. Frustration, irritation, and unhappiness undermine the value of any product, service, or experience. When costs–direct and indirect–exceed value, customers quit. And that threshold is different for different customers. But any customer pushed far enough will go away.
Often your best customers will warn you that you're losing their loyalty. While you might not enjoy their complaints, you should look at them like a gift (as my friend Janelle Barlow says). They are giving you an opportunity to save the relationship and regain their loyalty.
There is no rocket science: you simply have to take care of the customers who take care of you. If you don't, they will quit you.
Who has been telling you they are unhappy? Are you listening? What are you doing about it?
Mark Sanborn, CSP, CPAE is president of Sanborn & Associates, Inc., an idea studio for leadership development. He is an award-winning speaker and the author of the bestselling books, The Fred Factor: How Passion In Your Work and Life Can Turn the Ordinary Into the Extraordinary, You Don't Need a Title to be a Leader: How Anyone Anywhere Can Make a Positive Difference and The Encore Effect: How to Achieve Remarkable Performance in Anything You Do. His book Up, Down or Sideways: How to Succeed When Times are Good, Bad or In Between was released October 2011. To obtain additional information for growing yourself, your people and your business (including free articles), visit www.marksanborn.com.
Share your thoughts on our blog here or Facebook page.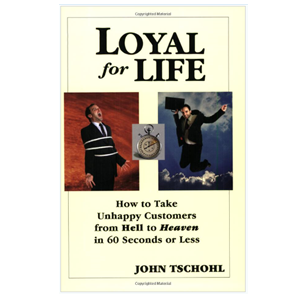 Loyal for Life
Ideal for every executive and professional that needs to master the skill of service recovery and empowerment. Teaches you how to take an unhappy customer, from hell to heaven, in 60 seconds or less. When you or your organization screw up how do you save the customer from defecting and get them to believe that you are the greatest business in the world.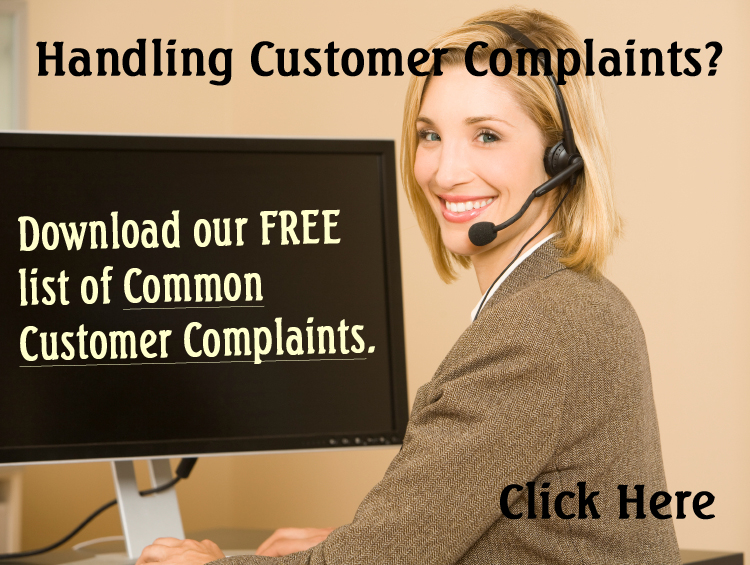 Download our free Common Customer Complaints List here to make sure you aren't losing customers due to poor complaint handling.  The first step?  KNOW what your customers think!
Learn how to make your company a leader in customer service – contact Shoppers, Inc. for more information on Service Quality Institute programs.
For more information contact Amy at Amy@InsightYouCanUse.com or 800-259-8551 x220
Don't forget to follow us on Facebook, Twitter, YouTube, and Linked In