Zappos: A Great Example of Exceeding Expectations
At Shoppers, Inc. we are very passionate about great customer service, measurement, and teamwork.  The article below from Vertical Response about Zappos: A Great Example of Exceeding Expectations and great customer service relates to our goals and passions.  Hope you enjoy it!
I must say, "I truly love Zappos." I think their customer service is great, the site is easy to navigate and it's an all-around super experience. My husband and I are always mesmerized by the Zappos logistics. We can place an order on Sunday night and Monday we'll have our pretty shoes delivered.
So the last time I ordered a pair of shoes, I got my confirmation email which was expected. But right after that, I got this email: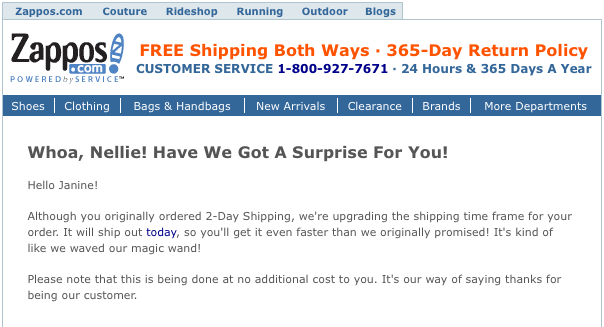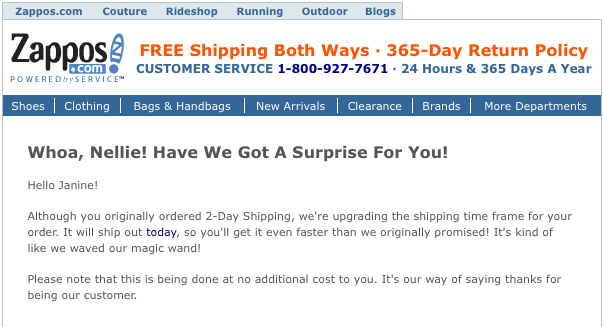 What a great way to exceed expectations. Especially since these days, it seems to be a thing of the past.
So how can your business exceed expectations?
Ship your products out early
Stash some extra goodies in your shipments
Get a customer in or out before they expect it
Have a human being answer the phone
Give your great customers and fans a thank you gift
Upgrade your customers…just because they're customers
It's a small gesture and could go a long way with word of mouth. Look, I'm certainly blogging about my experience with Zappos! What can you do to exceed your customer's expectations? Give it a whirl!
© 2011 – 2012, VR Marketing Blog. All rights reserved. Unauthorized use and/or duplication of this material without express and written permission from this blog's author and/or owner is strictly prohibited.
Share your thoughts on our blog here or Facebook page.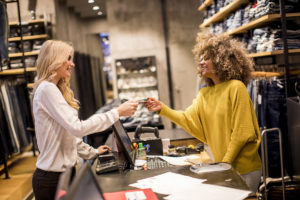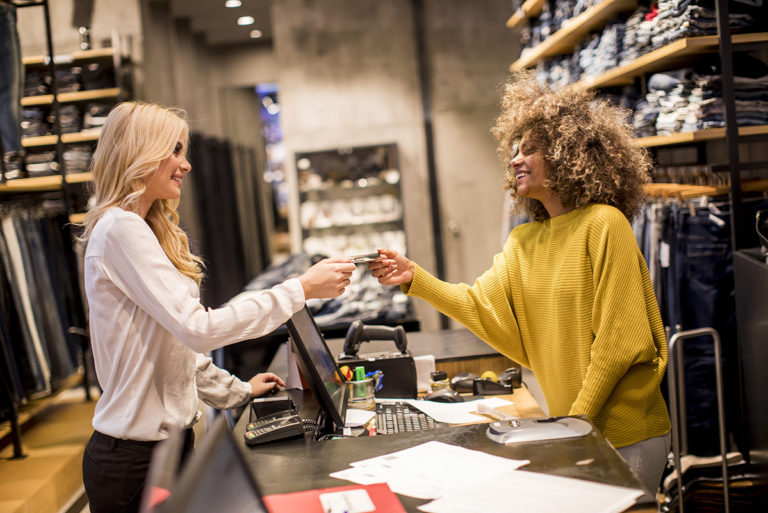 Download our free Customer Service Assessment tool here to make sure you aren't losing customers due to poor service quality.
Learn how to make your company a leader in customer service – contact Shoppers, Inc. for more information on Service Quality Institute programs.
For more information contact Amy at Amy@InsightYouCanUse.com or 800-259-8551 x220
Don't forget to follow us on Facebook, Twitter, YouTube, and Linked In