Business Insight Resource Center
A customer satisfaction survey can help you dramatically improve your products, your service, and ultimately your business.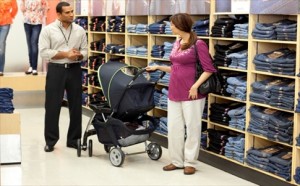 __________________________________________
Are your customers happy with your products and services? If you don't know, just ask them. Developing a customer satisfaction survey doesn't have to be complex. In fact, the easier you make it on both yourself and your customers, the more likely you are to receive the honest answers that can help you dramatically improve your products, your service, and, ultimately, your business. According to business information resource CCH Business Owners Toolkit, there are really only two key areas to think about when creating a simple survey:
1. Ensuring that it covers all the key business activities — This generally includes products, services and support, delivery, ordering and billing, and interactions with you and your employees.
2. Making it easy to complete — Keep it free of rankings of quality (e.g., a scale of one to five) and lengthy questions, and stick to key business activities with space to respond. You should also be able to keep it to one page, which increases the likelihood that customers will take the time to respond and makes faxing easier.
______________________________________________________________________________________
"Track any trends you see and actively work to fix the problems or issues that customers surface."
You can download a free customer satisfaction survey from CCH (requires free site registration). The document breaks the questions down into those areas described above. In each case, there are only two responses, "Outstanding" and "Needs Improvement," along with space for a longer response (according to CCH, limiting the choices sends a clear message that you expect the products and service you supply to be the best available).
F. John Reh, Management Guide at online business resource About.com, notes that the best time to survey customers is when the experience is fresh in their minds. "If you wait to conduct a survey, the customer's response may be less accurate. He may have forgotten some of the details," he says. "She may answer about a later event. He may color his answers because of confusion with other visits. She may confuse you with some other company." In addition, the number of times you survey customers should be in line with how often you interact with them and how seasonal your products or services are.
Reh adds that, if you do decide to expand your survey, you may want to include some that specifically address customer loyalty, such as:
How likely are you to buy from us again?
How likely are you to recommend our product/service to others?
How likely are you to recommend our company to others?
You also need to ensure that, regardless of the way in which you offer the survey (e.g., online or snail mail), it's easy to complete and get back to you. Include clear instructions on how to complete and return the surveys. In the case of mail, include your fax number and a stamped, self-addressed envelope.
Once you're received the completed surveys, use them. Track any trends you see and actively work to fix the problems or issues that customers surface. And make sure you offer feedback — let customers know their suggestions and complaints are being or have been addressed. It all starts with simply asking the questions because if you don't ask, you'll never know.
Share your thoughts on our blog here or Facebook page.
Learn how to make your company a leader in customer service – contact Shoppers, Inc. for more information on Service Quality Institute programs.
For more information contact Amy at Amy@InsightYouCanUse.com or 800-259-8551 x220
Don't forget to follow us on Facebook, Twitter, YouTube, and Linked In