Greetings from Shoppers, Inc.! Hope you enjoy the article below from Deborah Sweeney about How to Hear the Customer Out in Three Easy Steps and customer service as much as we did.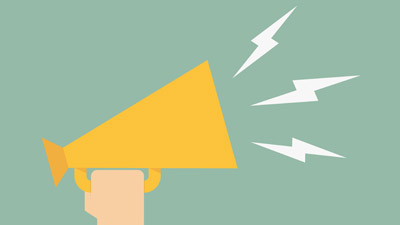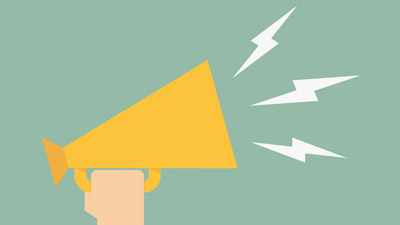 There are some customers that just want to be heard. We all know the type—they aren't so much upset with your company as they just want your company to hear them out. In fact, these types of customers are typically easier to handle than customers who are truly upset at your company.
You can tell the difference between the two by the way in which they present a problem. Normally, if a customer feels something went wrong in a transaction, they just want to fix the problem and move on. But customers who want to be heard don't just want to fix the problem, they want to talk about the problem; they want to feel like they're affecting your company.
Here are three ways to hear these people out and make sure they leave your business as happy customers!
Address the big problems personally.
It says a lot about your company when the CEO personally reaches out and contacts an unsatisfied customer. Obviously no CEO has time for this on a regular basis, but use your discretion and talk to those who will simply no longer speak to any customer service representatives. Encourage your customer service employees to let you know about customers that are especially challenging. As the CEO, you want every customer as happy as possible, so what better way to show that than by handling some of the more difficult customers yourself.
Make yourself available.
Once your email has been handed over to an unhappy customer, make yourself available to speak with said customer. I've answered emails for special cases like this at 10:00 pm before. Even the unhappy customer commented on how impressive it was that we were still so attentive after hours. We do this because we truly care about their experience, and want to fix things—not just sweep them under the rug. Make yourself available, and your customers will see that, too.
Thank them for their feedback.
Lastly, as we mentioned above, these customers want to be heard because they want to feel as though they've affected your business. That's why it's so important to end every conversation of this nature with a "Thank you for your feedback." And then, along the way, make sure to really listen so that at the end of the encounter you can truthfully implement their feedback. The goal is to minimize unhappy customers, hearing them out is the best way to do just that.
Deborah Sweeney is the CEO of MyCorporation.com. MyCorporation is a leader in online legal filing services for entrepreneurs and businesses, providing start-up bundles that include corporation and LLC formation, registered agent, DBA, and trademark & copyright filing services. MyCorporation does all the work, making the business formation and maintenance quick and painless, so business owners can focus on what they do best. Follow her on Twitter @deborahsweeney and @mycorporation.  website: www.mycorporation.com/?kbid=5081
Share your thoughts on our blog here or Facebook page.
Learn how to make your company a leader in customer service – contact Shoppers, Inc. at 800-259-8551 for more information on Service Quality Institute programs.
Shoppers, Inc. – A better customer experience. We provide Measurement, Employee Development and Public Speaking Engagements.
For more information contact Kathy at Kathy@insightyoucanuse.com or 800-259-8551 x202
Don't forget to follow us on Facebook, Twitter, YouTube, Linked In, Google Plus, and Pinterst
There are numerous of repute online pharmacies. But few aren't licensed in the United States. It is easy for folk to buy medicaments online. How can you do this? Albeit erectile disfunction is more common among older men, that doesn't make it 'normal'. In our generation variant articles were published about levitra 20 mg. What is the most significant info you have to study about "levitra 10 mg"? Varied pharmacies describe it as "levitra 10mg". Mostly when slightly goes wrong with your sexual health, it can influence your sex living as well as your overall well-being. If you choose to purchase remedies like Viagra online, always get a written prescription before do it. Do not use any medicament without telling your physician if you going to get pregnant during treatment.