Greetings from Shoppers, Inc.! Hope you enjoy the article below from Doug Fleener about Learning from an amazing sales experience and employee training as much as we did.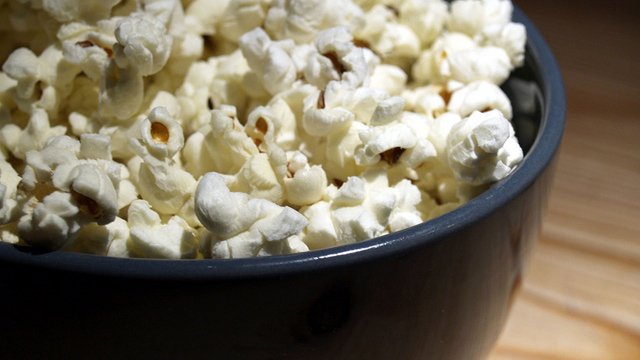 Almost everything I share about the customer experience and selling I've learned from watching the best. The other day I encountered an amazing salesperson; I wish you had been there. Let me share with you some of what this salesperson did so well:
1. He proactively and enthusiastically engaged me. Even though I wasn't there to buy anything from him, the salesperson engaged me with energy and passion. That made an immediate impact on me.
2. He had a genuine smile on his face. It was the first thing I noticed about this salesperson. He clearly enjoyed what he was doing, and his smile made me like him instantly.
3. He was passionate about his products, and was clearly excited about showing them to me. This is one of the biggest differences between good and great salespeople. Why should a customer be more enthusiastic about a product than the salesperson?
4. He didn't ask if I wanted help. He assumed I was interested in what he sold. What's interesting is that I really wasn't, but because he did the first three things on this list so well I couldn't help but listen to what he had to say.
5. He asked me if I wanted to make a purchase. I've seen a lot of salespeople do the first four items on this list but still miss the sale because they didn't ask their customer if he/she wanted to make a purchase.
6. He jumped up and down with excitement when I said yes. Okay, that's probably not something you would do, but I do hope you're excited for your customer when he/she decides to buy something.
The only thing my salesperson didn't do well was to make change. But that was understandable, and in any event his mother was there to help him. When you're a seven-year old Cub Scout selling popcorn in front of a grocery store you probably don't have a lot of experience in making change so quickly. It didn't matter. He knew how to deliver a great sales experience!
This little guy reminded me that selling isn't just about the training. You don't have to know every single thing about a product. A great experience comes from being happy, being passionate, being present, and caring about your customer and the products you sell.
So let me ask, how does your sales experience compare to this one? What can you and your team do to be even better?
Doug Fleener / Doug Fleener, the former director of retail for Bose Corporation, is president and managing partner of Dynamic Experiences Group LLC, a proven retail and customer experience firm that works with progressive retailers and other customer-focused companies.
Share your thoughts on our blog here or Facebook page.
Learn how to make your company a leader in customer service – contact Shoppers, Inc. at 800-259-8551 for more information on Service Quality Institute programs.
Shoppers, Inc. – A better customer experience. We provide Measurement, Employee Development and Public Speaking Engagements.
For more information contact Kathy at Kathy@insightyoucanuse.com or 800-259-8551 x202
Don't forget to follow us on Facebook, Twitter, YouTube, Linked In, Google Plus, and Pinterst
There are numerous of repute online pharmacies. But few aren't licensed in the United States. It is easy for humanity to buy medicaments online. How can you do this? Albeit erectile disfunction is more common among older men, that doesn't make it 'normal'. In our generation variant articles were published about levitra 20 mg. What is the most great info you have to study about "levitra 10 mg"? Varied pharmacies describe it as "levitra 10mg". Mostly when something goes wrong with your sexual health, it can influence your sex life as well as your overall well-being. If you choose to purchase remedies like Viagra online, always get a written recipe before do it. Do not use any medicament without telling your physician if you going to grow pregnant during treatment.