At Shoppers, Inc. we are very passionate about great customer service, measurement and teamwork.  The article below from Kristina Evey about Tips to Improve Customer Service relates to our goals and passions.  Hope you enjoy it!
Bottom line, businesses that deliver memorable customer experiences are the ones that become more profitable.
Here are this week's tips to keep you and your teams motivated to connect and work with your customers…
Be Truthful. Always. Integrity is not as common as it used to be. Being honest with your customers may lose a short term job, but gain credibility in the customer's eyes that will reward you later.
Be Genuine.  We've heard the phrase – fake it till you make it.  My challenge with this is – you are still not being who you truly are. Consistently work to better yourself with good intentions for your business and your customers.
Instill teamwork in every aspect of your organization. When you and your company work as a team, the customers become your teammates as well and everyone wins.
Deliver what's promised. If you said you would do it, then you must absolutely do everything you can to complete or achieve it. Your customers are keeping your business alive based on the results of the promises you make.
"Be everywhere, do everything and never fail to astonish the customer." – Macy's motto
Use tips such as these in your meetings, huddles, updates, interoffice emails or any method that you communicate within your organization.
Customer experience and customer service is not a "One Hit Wonder" mentality. It needs to be a way of life within your company.
Helping you focus on your customers,
Kristina
KristinaEvey.com
Share your thoughts on our blog here or Facebook page.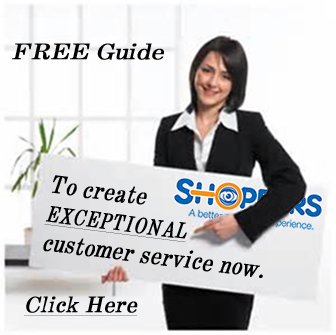 Download our free Customer Service Assessment tool to make sure you aren't losing customers due to poor service quality.
For more information contact Amy at Amy@insightyoucanuse.com or 800-259-8551 x220
Don't forget to follow us on Facebook, Twitter, YouTube, Linked In, Google Plus, and Pinterest