At Shoppers, Inc. we are very passionate about great customer service, measurement and teamwork. The article below from John Tschohl about Customer Service Hell is Spelled… IVR! and Interactive Voice Response relates to our goals and passions. Hope you enjoy it!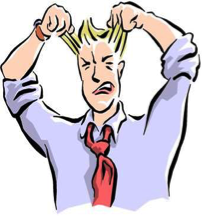 You have just entered Customer Service Hell.  It's the phone call looped through a frustrating automated system known as IVR (Interactive Voice Response)—you know, the one where you "Press 1 to continue in English"
and "Listen closely to our list of options, as they may have changed." Or, "Please call back during our normal working hours."
Calling for help.  While automated phone attendants sound great for the business that's set one up, it's not ideal for a customer that just wants to speak to someone about a question, concern, scheduling of an appointment, or simply to learn about your services. It feels impersonal and makes customers think that you just don't have time to deal with their phone calls. Don't magnify the problem by creating a situation that wasn't so bad to begin with by having technology in charge of your customer's first impression.  Having a human answering the phone with a friendly voice helps to handle issues quickly and professionally.
 What happens when you keep an automated voice on the other end? You're going to end up costing yourself sales. There is no longer a welcoming voice that is eager to get a situation resolved and the call handled promptly; it's the same generic greeting, complicated menu to follow, and a frustrated caller deciding it's not worth the trouble.
Telephone…the virtual front door to your business.  There is no substitute for a friendly human voice, who answers the call promptly and appropriately. When someone calls your business, they want answers and incidentally, they may also want to purchase your product or service.  Fact is, as customers don't run on the same time schedule as your business, you need to make every effort to have their concerns taken care of according to their schedule, not yours.  Very few companies have 24/7 live people answering their phones thereby limiting their ability to attract new customers and keep old ones.  Very few companies realize that the power of a live person answering the phone still matters!  The following companies do:
Metro Bank in London has 24/7 live customer service representatives. (44 20 3402 8312).   
LL Bean has 24/7 live customer service representatives (888-731-3170). 
Stew Leonard grocery stores have live customer service representatives during their open hours from 7am – 11 pm (203-847-7214). 
Apple is an anomaly, you are connected with an IVR for a very short period of time.  They answer the phone quickly and your telephone number alerts them who is calling then they answer with, "Good Morning John, which of your apple products are you calling about?"  After which, you are connected to a live person. (800-676-2775).
How to Win customers…talk to them. A phone greeter is the first impression of the company, the person that is going to answer general questions that may make an "interested" customer turn into a "sold" customer, and the person that verifies details to make sure the customer gets their appointment scheduled or transferred to the person in the company that can help them best. I think businesses should treat the person that answers the phone as a part of the sales team.
An automated voice is such a deterrent that some customers won't wait to go through the prompts or listen all of the way through until they know which number to hit; they may simply hang up after feeling like they are just another number.
A welcoming voice, on the other hand, can make a person feel good, reflect well on the company, and make it easier for a solution to be made to the reason behind their call. Companies that treat their phone greeter like a sales person may notice that taking the position seriously is a great way to boost sales and get prospective customers to do business with you.
Give 'em something to talk about
Get everybody customer-driven so if somebody walks in your business through the phone line, the Internet, or in person, the experience is "Awesome". Your customers will feel much more important when they are handled by a human rather than an automated operator.
"You have a better chance at offering a superior level of service when a live person can help someone promptly and in a friendly way".—John Tschohl
John Tschohl, the internationally recognized service strategist, is founder and president of the Service Quality Institute in Minneapolis, Minnesota. Described by USA Today, Time, and Entrepreneur as a "customer service guru," he has written several books on customer service and has developed more than 26 customer-service training programs that have been distributed throughout the world. John's monthly strategic newsletter is available online.
Share your thoughts on our blog here or Facebook page.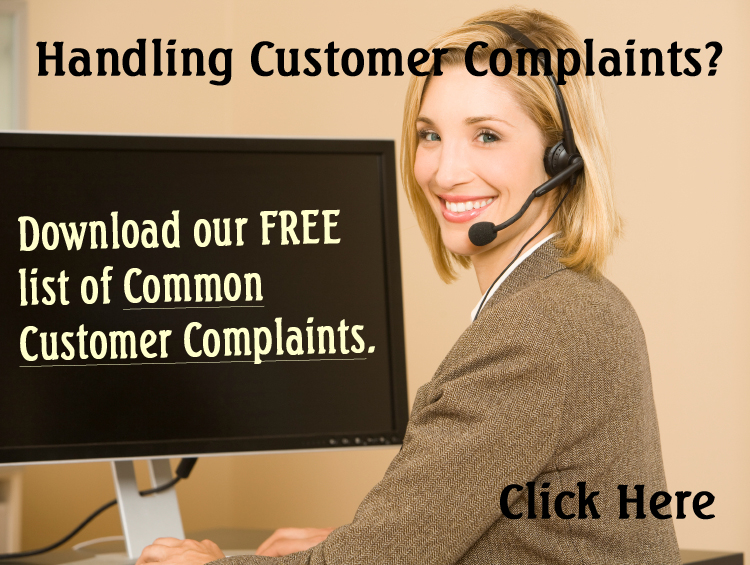 Download our free Common Customer Complaints List here to make sure you aren't losing customers due to poor complaint handling. The first step? KNOW what your customers think!
Shoppers, Inc. – A better customer experience. We provide Measurement, Employee Development and Public Speaking Engagements.
We have many subjects for public speaking engagements, such as: The Art of Satisfying Customers, Effective Telephone Technique.
For more information contact Amy at Amy@insightyoucanuse.com or 800-259-8551 x220
Don't forget to follow us on Facebook, Twitter, YouTube, Linked In, Google Plus, and Pinterest
There are numerous of repute online pharmacies. But few aren't licensed in the United States. It is easy for humanity to buy medicaments online. How can you do this? Albeit erectile malfunction is more common among older men, that doesn't make it 'normal'. In our generation variant articles were published about levitra 20 mg. What is the most considerable information you have to study about "levitra 10 mg"? Varied pharmacies describe it as "levitra 10mg". Mostly when something goes wrong with your sexual health, it can influence your sex breath as well as your overall well-being. If you choose to purchase remedies like Viagra online, always get a written prescription before do it. Do not use any preparation without telling your physician if you going to become pregnant during treatment.