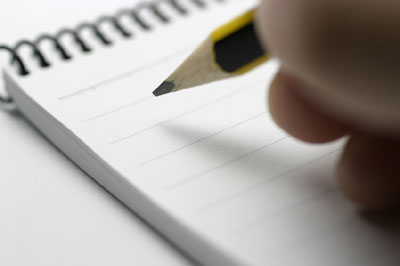 We are working on our Service Improvement Plan – our SIP in order to make our customer service outshine everyone.  To exceed our customers' expectations the first time and every time, so they become FANS of our company and rave about us to all their friends and family.
Before we do anything, we are going to make a plan.  We don't want to throw money at the problem before you know the following:
How does our service quality rate today?
How good should it be?
How do we get from #1 to #2?
We've surveyed customers and employees and have that data readily available to analyze.
Step 2:  How good should our service quality rate?
First, let's analyze the results of the surveys:
What do we do right?
What are the top 3 frustrators for your customers?
What are the top 3 frustrators for your employees—what keeps them from doing a better job with your customers?
List all the things done well first.  They tell us the basic skill level of the staff AND what customers like about doing business here.  These are the building blocks for our plan.  Did we find anything surprising on this list?  Did the things we thought were done well show up…or not?  How we feel about what is perceived as done well?
Next, let's really concentrate on the frustrators.  We have two lists:  things that frustrate customers and things that frustrate employees.  The employee list may not seem as important, but it's really the key list here.  Employees know what they are supposed to do for customers, AND they know what hinders them from doing that well.  Pay attention to their list:  they work with customers and procedures every day.  They are the experts.  Most things on their list will be things that can be fixed.  So let's highlight those items and put change into motion to streamline procedures, update documents, pricing, equipment where needed.  This gives staff the support needed to show our full, serious commitment to improving customer service.
Now, how about customer frustrators?  As we review the list, we keep in mind that many of these items are perceptions—and maybe things that we first think cannot be fixed.  But we are wrong.  Perceptions can be "fixed"…but maybe not by specifics, but by overall service.
Perhaps customers are frustrated that we close at 4:30pm.  After analysis, it proved to be impractical to stay open later.  What those customers are really saying, is:  "I am frustrated that I cannot buy from you when it's convenient for me."  Our first thought says we cannot fix this because we cannot stay open later.
We can fix this…we need to find ways to make it easier for customers to buy from us:  online? Saturday hours? Drive-thru window pickups? Telephone order with delivery?  Let's analyze what our customers are REALLY wanting, then take the necessary steps to provide MORE than they are asking.
Fixing the frustrations helps us on our way to knowing how good our service should be.  But the other piece of this puzzle is:  What is our competitor doing well?  We must find out and then make sure we perform better.
How do we find out about our competitors?  Competitor audits gather this information easily.  Competitor audits tell us details such as price, hours, products and services.  They also help us determine the quality of service competitors provide.  Let's call the competitor:  how do they answer the phone?  How do they transfer calls?  How do they take orders and resolve problems?  We need to know what they do well.
Competitor audits can be done by our own staff, by secret shoppers and by customer surveys.  Gather this information so it can be analyzed and put into our Service Improvement Plan.  Then we'll be on the way to customers who are not just satisfied, but FANS of our business.  And Fans will promote us to their friends and family!
by Kathy Shook
President, Shoppers, Inc.
Shoppers, Inc. provides companies with customer service measurement and improvement tools to insure that all customers receive quality service every time.
Share your thoughts on our blog here or Facebook page.
Learn how to make your company a leader in customer service – contact Shoppers, Inc. at 800-259-8551 for more information on Service Quality Institute programs.
Don't forget to follow us on Facebook, Twitter, YouTube, Linked In, Google Plus, and Pinterst
There are numerous of repute online pharmacies. But few aren't licensed in the United States. It is easy for folk to buy medicaments online. How can you do this? Albeit erectile disfunction is more common among older men, that doesn't make it 'normal'. In our generation variant articles were published about levitra 20 mg. What is the most considerable info you have to study about "levitra 10 mg"? Varied pharmacies describe it as "levitra 10mg". Mostly when some goes wrong with your sexual soundness, it can influence your sex breath as well as your overall well-being. If you choose to purchase remedies like Viagra online, always get a written recipe before do it. Do not use any medicament without telling your physician if you going to grow pregnant during treatment.