At Shoppers, Inc. we are very passionate about great customer service, measurement, and teamwork. The article below from Dan Denston about When should you hire a mystery shopper? and mystery shopping relates to our goals and passions. Hope you enjoy it!
Unbiased feedback can help restaurant operators up their game.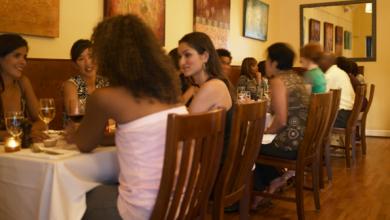 Customer service. Food quality. Wait time. Value. These are key areas of focus for every restaurant. They are the categories by which customers define success and some of the top considerations during a mystery shop; the customer experience measurement tool that delivers direct feedback on brand interactions in restaurants all across the nation, every day of the week.
There are many reasons restaurants seek the sort of direct, "through the eyes of our customers" input that makes mystery shopping so valuable. The speed and responsiveness of servers are always in the spotlight, as is cleanliness (in dining areas and restrooms) and the greeting process. Alcohol compliance is another major consideration.
These factors work together to paint a picture of the restaurant as your guests see it: a view of your brand through the hundreds or thousands of pairs of eyes that see it every day. If delivery on the promise of your brand is important to you, as it should be, mystery shopping is a measurement tool you can't afford to pass up.
So what are the top five reasons a restaurant chooses mystery shopping? The answer will vary based on the history of the brand, its market, industry segment, and the customers it serves. Based on interviews with providers through the Mystery Shopping Providers Association of North America, it generally comes down to:
1. Customer experience and perception
2. Policy adherence/enforcement
3. Staff responsiveness (including timing and ability to stay "on message")
4. Food quality and presentation
5. Cleanliness—in all parts of the restaurant
Lise D'Andrea, president and c.e.o. of Customer Service Experts, says mystery shopping is an essential tool in establishing measurable standards of behavior and supporting performance management programs. "Our industry is focused on providing actionable data for service improvement," she says. "That includes everything from supporting staff learning and development efforts to recognizing top performers and best practices—or highlighting opportunities for service improvement."
Charles Stiles, president of Business Evaluation Services, agrees. "Restaurants need to understand how their customers view their services, food, and maintenance," he observes. "They need feedback to coach and train their staff, to keep the staff on their toes. Staff needs to know that someone is paying attention."
Once a mystery shop has been completed, the report may surprise you. More than one owner has found disconnects between expectations and actual customer perceptions. Doug Rector, president of Northwest Loss Prevention Consultants, says the most common areas of improvement are around staff and value. "We find that employees are not following steps set forth by the restaurant, such as check backs, menu suggestions, and up-selling. A lot of shoppers say that the value of the food is not good, that it's not worth coming back and that the staff needs training. Or it may be that signage is lacking, or that the staff isn't 'connecting' with guests … or even failing to card for alcoholic beverages."
It's not all doom and gloom. Many reports show just how well the restaurant is operating and identify the star performers on staff. And, no matter what the report shows, there are additional benefits to mystery shopping: identifying how to increase sales, how to develop responsive training programs, and how to build customer loyalty, for example. Best of all, restaurants now have an objective view of the customer experience, the foundation of stronger training and performance improvement.
Alicia Myers, director of operations at Bare International, puts it this way: "Mystery shopping allows restaurants to receive actionable data on successes and opportunities, drilling down to what they need to focus on in future employee training. Measuring your guest experience and satisfaction means you care, that you will make decisions that impact your customers. It's that simple."
Chuck Paul, president, and co-founder of A Closer Look suggests another reason for mystery shopping services. "The best restaurants shop on a consistent basis, year in, and year out. They can then compare, incentivize, and raise the bar on their operations. Without a second set of eyes, employees may work differently when the boss is not present—and the boss can't be present 24/7."
Dan Denston is the executive director of the Mystery Shopping Providers Association of North America.
Share your thoughts on our blog here or Facebook page.
Learn how to make your company a leader in customer service – contact Shoppers, Inc. for more information on Service Quality Institute programs.
For more information contact Amy at Amy@InsightYouCanUse.com or 800-259-8551 x220
Don't forget to follow us on Facebook, Twitter, YouTube, and Linked In