Greetings from Shoppers, Inc.! We hope you enjoy the article below from Shep Hyken about Give Them Help Before They Yelp as much as we did.
Give Them Help Before They Yelp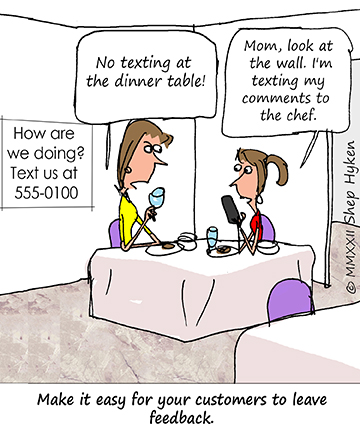 Online reviews can work in two ways. For a company that provides a great customer experience, reviews can add credibility and bring in more business. But for companies that don't provide an acceptable experience, online reviews can become the bane of their existence. And the world gets to watch how they handle the problems.
But what if you don't have the type of business that gets Yelp or Google reviews? It doesn't matter what type of business or industry you're in. You are not immune from bad reviews. There is a forum for every industry where customers talk. It may not be as public as Yelp, but it's the place where your customers share their experiences with their colleagues.
I had an opportunity to interview Adam Alfia of Realtime Feedback for an episode of Amazing Business Radio. Realtime Feedback is exactly what it sounds like. Alfia and his team created a solution for customers to leave feedback at the moment it's needed. The result is that the company can fix the problem before the customer has the chance to go public with a negative experience and possibly create a PR nightmare. Alfia shared a great line: "Give them help before they Yelp."
When Realtime Feedback was starting up, that was its mantra. Alfia had been working in the restaurant industry, and whenever he saw a bad review, he took it personally. His solution was to have a manager visit every table and get feedback that they could use, if necessary, to fix any problems immediately.
Yet even with that effort, customers would choose to be non-confrontational and ignore the opportunity to complain or mention if something wasn't right. Some people have anxiety about face-to-face confrontations. So, Alfia and his brother would ponder, "How do we get customers to engage us and tell us the truth?"
It wasn't long before they created a solution, which was to provide a QR code customers could scan with their phones to connect to a platform where they could share any problems or complaints. Then, someone takes care of the issue before the customer leaves the restaurant. The result eliminated the problem of getting their customers to share feedback. It turned out that customers were more willing to share feedback digitally than in person.
Whatever your method for gathering customer feedback, here are four lessons:
It's important to get feedback. It's a gift. Appreciate that your customers are willing to share their thoughts with you.

It's important to make it easy for customers to leave feedback in the way they are most comfortable in doing so.

Once you get feedback, react – and do it quickly. If you wait, customers may go elsewhere to share their feedback. That might be to a social channel, which leads us to No. 4 …

Heed the advice of Adam Alfia: Give them help before they Yelp!
How Important is Realtime Feedback?
Shep Hyken is a professional speaker and best-selling author. For more information on Shep's speaking presentations, call 314-692-2200, email shep@hyken.com or go to www.hyken.com.
Share your thoughts on our blog here or Facebook page.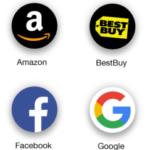 Social Media Monitoring (SMM) automatically collects location-specific feedback and reviews from over 50 sources, such as Amazon, Yelp, and Google, and incorporates that data into a report dedicated to social media. SMM comes complete with social media dashboards and scoring, making that information available to your clients in an easy, familiar, and impactful manner. Click here for more details.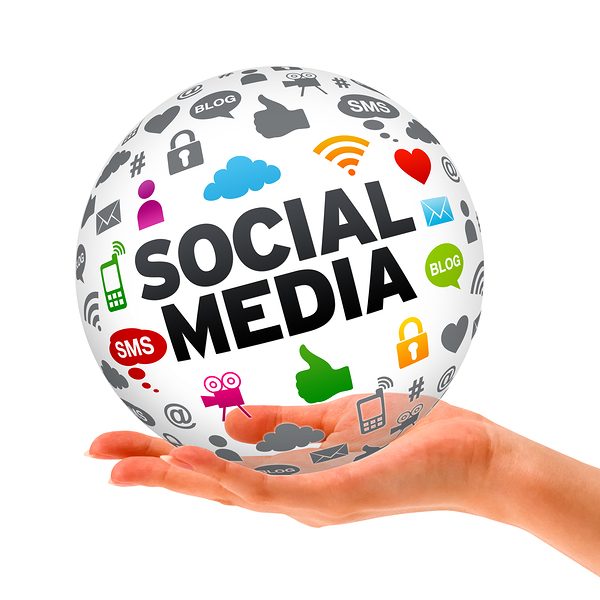 Need help monitoring your reviews? Shoppers, Inc. can help. Click here for more details.
Learn how to make your company a leader in customer service – contact Shoppers, Inc. for more information on Service Quality Institute programs.
For more information contact Amy at Amy@InsightYouCanUse.com or 800-259-8551 x220
Don't forget to follow us on Facebook, Twitter, YouTube, and Linked In