At Shoppers, Inc. we are very passionate about great customer service, measurement, and teamwork.  The article below from Shep Hyken about Customer Service Strategy: To Serve and Protect relates to our goals and passions.  Hope you enjoy it!
Customer Service Strategy: To Serve and Protect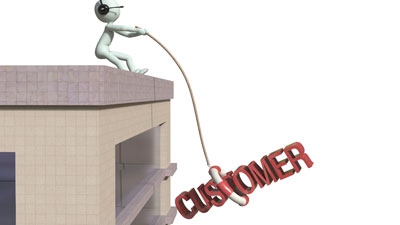 I have been writing customer service articles for more than 25 years, and in that time I have received plenty of feedback. I always appreciate readers' comments and stories, and a memorable response from Jacques De Villiers brought up the concept of shifting your vocabulary.
The idea is that if we call our customers by another name it can change the mood, feeling and culture of the company. Ace Hardware uses this concept, referring to its customers as "neighbors." It's clear to see the different connotation that word conveys, and it has had a positive impact on the company culture.
While a simple change of words alone may not turn around a company's culture, it can at least be an indication of what the company is trying to be or achieve. It changes the way you think about the customer. This is why Disney calls its customers "guests" and your local gym might call its customers "members."
In Jacques' comment, he wrote that he refers to his customers as "clients." That is a commonly used term, but it does give off a different vibe than "customer." When I think of the word client, it brings to mind someone who does business with some type of professional service business—a law firm or accounting practice.
The definition of "client" in the Merriam-Webster dictionary confirms that and more. According to the dictionary, client might be "a customer in a shop or hotel." If you work in a traditional retail or service business then, perhaps you might start thinking of your customers as clients. It does have a different feeling and could have a positive impact on customer service.
And there's more. Jacques specifically noted an interesting aspect of the meaning of "client". The full definition included the following:
"One that is under the protection of another."
Consider that view of the concept of a client. What impact could that have on customer service? Here are a couple of examples:
In order to protect the client, you would put their interests first. Your main goal would be to sell them what they need, not what costs the most or what will help you to meet your sales goals. And how do you know what they really need? The old fashioned way—talk to them and ask the right questions.
Sometimes by communicating with the client and determining his or her needs, you may rightly suggest the purchase of other products. Some call this "upselling," but the true test is the intention behind it. If a client is buying a can of paint and you are trying to ensure the best experience possible, it makes sense to ask if he or she needs a paint brush or other supplies.
If you sincerely strive to "serve and protect" customers by selling them what they truly need, you will earn their trust and confidence. And over time, that translates into customer loyalty.
Shep Hyken is a professional speaker and best-selling author. For more information on Shep's speaking presentations, call 314-692-2200, email shep@hyken.com or go to www.hyken.com.
Share your thoughts on our blog here or Facebook page.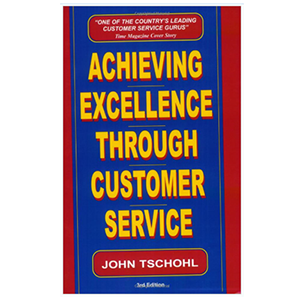 Customer service is the new standard by which consumers judge a business. Achieving Excellence Through Customer Service reveals how to make exceptional customer service not merely a slogan but a central focus of management strategy.  Click here to get your copy today.
Want to know more? Start by defining your customer service philosophy. Click Here to take the Free Quiz
Learn how to make your company a leader in customer service – contact Shoppers, Inc. for more information on Service Quality Institute programs.
For more information contact Amy at Amy@InsightYouCanUse.com or 800-259-8551 x220
Don't forget to follow us on Facebook, Twitter, YouTube, and Linked In