Greetings from Shoppers, Inc.! With more people ordering items online, it is more important your call center is prepared to handle all calls with the best customer service. We hope you enjoy the article below from Scott Resnick about How to Avoid Common Call Center Customer Service Snafus and as much as we did.
How to Avoid Common Call Center Customer Service Snafus
In the age of iEverything,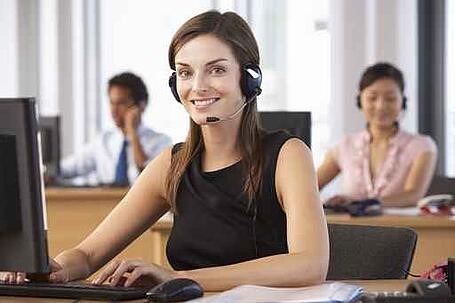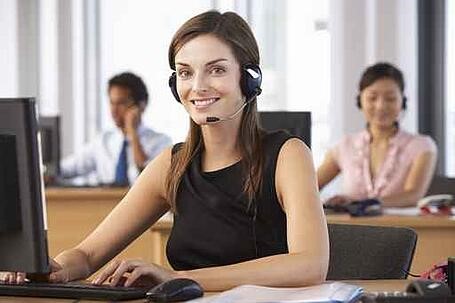 when so many of our purchasing transactions are conducted digitally, it's easy to forget about the importance of call center customer service. After all – the customer clicks a button, and your product shows up on their doorstep a few days later. What could be easier?
Well, it is pretty easy – as long as everything goes the way it's supposed to. It's when something goes wrong that the "customer service doesn't matter anymore" model falls apart. Whether you accidentally shipped the wrong part or it got broken during shipment – or it didn't fit, or anything else about it leaves a customer dissatisfied – that customer is going to call you. And when they do, they're going to expect you to make things right.
Still pretty simple, right? Not necessarily. According to a study done by Parature, 65 percent of consumers reported that they ended a relationship with a company based on a single poor customer service experience. Far too many companies underestimate the importance of customer service in their business models. Here's what you need to know to avoid losing customers to bad service.
Train Your Customer Service Agents
Cursory training on the basics might work for simple customer problems, but you can't count on things being simple. If you only train your agents on how to handle the standard situations, they'll shut down when presented with a problem that doesn't fit their script. Whether they tell a customer they can't help them or begin a musical chairs scenario where the customer gets transferred from department to department, the result is a former customer. Instead of training your customer service agents to follow a script, teach them how to think. Make it clear that the goal is to satisfy the customer, and teach them how to come up with strategies for doing that. And preempt the merry-go-round ride by establishing a single point of contact for any calls that agents can't answer.
Provide Adequate Staffing
If customers have to listen to an endless loop of elevator music and not-so-subtle promotional messages before they reach a real human being, you're starting off at a deficit. The customer is frustrated long before your agent even says, "Hello." Equally frustrating to customers is a phone system that limits the ability to reach a real person like doing so is a threat to national security. Your customers are becoming more and more used to providing their own customer service; trust them to know when they need to speak to a live person and tell them how to do so.
Make Sure Your Phone System is Up to the Task
Your customer service is only as good as your phone system. No matter how good your agents are, they'll have a tough time retaining a customer who's already mad about wait times or the difficulty of reaching a real person. There are two critical must-haves: If these two things don't exist, you're not going to be able to provide good service. The first is adequate bandwidth. VoIP systems offer, by far, the most options, but you won't be able to make use of them if your internet connection can't handle the flow of data. Inadequate bandwidth can result not only in dropped calls but in calls that are of such poor quality that the customer decides it's just not worth the hassle.
The second must-have is an adequate number of lines. Your customer service agents should be able to juggle a number of calls at the same time. If your agents are working on phones that offer only one line, you're in urgent need of an upgrade.
Despite all of the recent advances in technology, customer service still matters. Make sure your customer service agents have everything they need to keep your customers coming back.
Posted by Scott Resnick: TTI is one of the largest NEC dealers in the United States. With over a 34-year relationship with NEC, TTI is proud to rely on the highest quality NEC business phone system products available here in Houston. We sell more than just a telephone system – We sell custom telecommunications solutions.
Share your thoughts on our blog here or Facebook page.
Want to know more? Start by defining your customer service philosophy. Click Here to take the Free Quiz
Learn how to make your company a leader in customer service – contact Shoppers, Inc. for more information on Service Quality Institute programs.
For more information contact Amy at Amy@InsightYouCanUse.com or 800-259-8551 x220
Don't forget to follow us on Facebook, Twitter, YouTube, and Linked In