At Shoppers, Inc. we are very passionate about great customer service, measurement, and teamwork.  The article below from Mark Sanborn about Tipping the Customer Service Scale relates to our goals and passions.  Hope you enjoy it!
Tipping the Customer Service Scale
Pebbles can be very irritating. Recall when a small one found its way in to your shoe.
Pebbles can also tip the customer service scale. The things we like are stones on the positive side of the scale; the things we don't like weigh on the negative side. As long as the scale stays tipped toward the positive, we're happy.
Today I did a call ahead appointment with a service provider that (theoretically) meant I wouldn't have to wait when I arrived. In the five minute drive to the establishment, the service provider decided to squeeze in another customer and make me wait thus defeating the purpose of the system.
That was a small irritating pebble. By itself it wasn't enough to make me go elsewhere, but added to a few other negative stones, it was just enough to tip the scale the wrong way.
Service pluses and minuses are cumulative. Mistakes are irritating pebbles; service failures are annoying stones. It should be obvious: we want to keep adding positive pebbles and removing negative ones to keep the scale tipping in favor of good value and lasting relationships.
Interestingly I've not heard from the service provider. Perhaps the irritating stone went unnoticed. That's unfortunate because it is rarely too late to remove the pebble and regain the right customer service scale balance.
Tend to your scales today, and pay attention to those annoying little stones that tilt customers away.
Mark Sanborn, CSP, CPAE is president of Sanborn & Associates, Inc., an idea studio for leadership development. He is an award-winning speaker and the author of the bestselling books, The Fred Factor: How Passion In Your Work and Life Can Turn the Ordinary Into the Extraordinary, You Don't Need a Title to be a Leader: How Anyone Anywhere Can Make a Positive Difference and The Encore Effect: How to Achieve Remarkable Performance in Anything You Do. His book Up, Down or Sideways: How to Succeed When Times are Good, Bad or In Between was released October 2011. To obtain additional information for growing yourself, your people and your business (including free articles), visit www.marksanborn.com.
Share your thoughts on our blog here or Facebook page.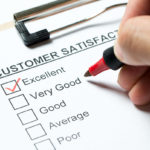 The Value of Customer Complaints
Customers who complain are an opportunity to improve your business. Shoppers, Inc. knows that complaints are the result of customers who are invested in your business and are just hoping for change. Turn them around, and you've won a customer for life. Start by learning what the most common complaints customers have and learn how to respond to them all.  For more information click here.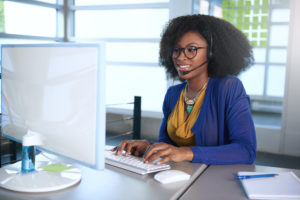 Download our free Common Customer Complaints List here to make sure you aren't losing customers due to poor complaint handling. The first step? KNOW what your customers think!
Learn how to make your company a leader in customer service – contact Shoppers, Inc. for more information on Service Quality Institute programs.
For more information contact Amy at Amy@InsightYouCanUse.com or 800-259-8551 x220
Don't forget to follow us on Facebook, Twitter, YouTube, and Linked In